Larklight: The Next Narnia… or the Next Golden Compass?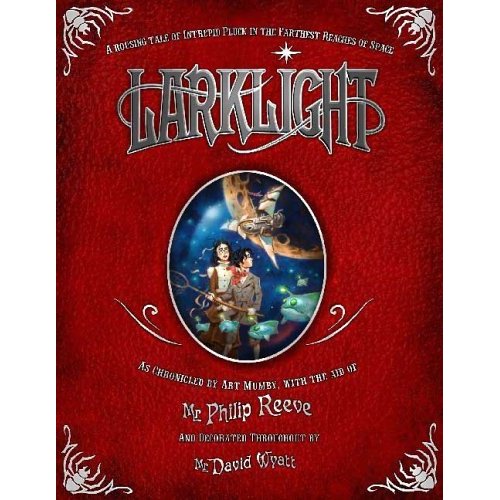 The past few years could certainly be seen as the "bronze age" of fantasy films. (The Golden Age, of course, being the mid-1980s heyday of Legend, Labyrinth, Willow, etc. Prove me wrong, kids. Prove me wrong.) But these days it seems like for every Potter or Narnia, we get four Eragons. (Nim's Island, I've got my eye on you…)
So should fantasy film fans be cautiously optimistic about the announcement that the first film in the popular Larklight children's book series has a competent creative team behind it?
Shekhar Kapur, director of Elizabeth
is an interesting choice to helm a fantasy film. Kapur certainly has
the visual style to pull off author Philip Reeve's Victorian-era
inspired setting. Another notch in the plus column — screenwriter
Steven Knight wrote the twisty thrillers Eastern Promises and Dirty Pretty Things.
Clearly Warner Bros. is looking to spend their $200 million
budget wisely, at least on the creative side. Choosing an
unconventional screenwriter for the project is definitely a good sign
— the studio went with Steve Kloves (The Fabulous Baker Boys) for the Potter franchise.
Larklight's Victorian-era alternate universe
(where space exploration has been commonplace since the time of Isaac
Newton) could be just what fans of steampunk fantasy were hoping for
with The Golden Compass . And
with a story featuring renegade pirates, a plucky brother and sister
duo, and a manical madman plotting to destroy the world, all of the
pieces are in place for the next great fantasy epic. Or the next The Last Mimzy.
Read More