If You Liked Alien, May We Recommend The Color Purple?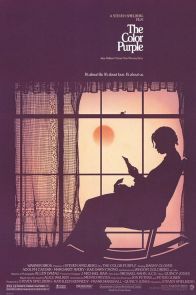 I am often amazed by how eerily accurate the recommendations on Netflix are. (Why, yes, Netflix Recommend-Bot 5000, I would enjoy The Last Starfighter to my queue for the fiftieth time. Anyone who has ever been perplexed by Netflix's random suggestions will enjoy the parody site Dyslexflix which allows users to submit their own wacky recommendations. Check out the page for Alien . Enjoy Ridley Scott's sci-fi masterpiece? You might also like The Milagro Beanfield War . Or how about Showgirls ? (Well, to be fair Elizabeth Berkley is almost as frightening as the mother alien.)
And of course any fan of 2001: A Space Odyssey, will certainly love 1941 or SuperBabies: Baby Geniuses 2. Submit your own ideas (the sci-fi section could use some bulking up) and beat Netflix at their own random game.
Read More