Horror Surfer: Night of the Living Dead Reunion in LA; Undertakers Casting Update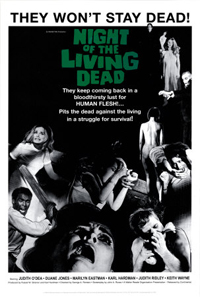 •
Jenna Jameson assures Fearnet fans there will be hard core gore in Zombie Strippers. It's a "beautiful roller coaster of blood and guts."
•
Get your creepy costume, grab your autograph book and head over to the Night of the Living Dead Reunion. Fangoria's next Weekend of Horror (Fango LA) is less than two weeks away.
•
A update on The Undertakers from Dread Central: Actor J. LaRose just signed on to play zombie fighter Talon Black in the comic book style film.
•
Who's creating the FX for Friday the 13th? ShockTillYouDrop says the man behind the scenes will be Scott Stoddard.
•
Shia LaBeouf is taking drugs and horror fans are stoked. Bloody-Disgusting explains why: The rising star signed on to star in Dark Fields, the new thriller (based on the book by Alan Glynn) about what happens when a young man pops the ultimate smart pill.
Read More