Horror Surfer: No Sequel for Wicker Man; What's Killing Horror?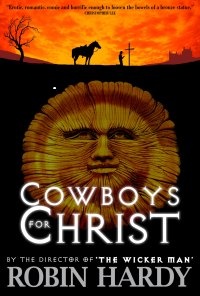 • If a horror film shows in the theater and no one is around to see it, is it still scary? CinemaBlend's Weekend Box Office report says "The horror genre is 0 for 5 so far this year, with little hope on the horizon."
• Is Cowboys for Christ dead? Stv.tv says the Wicker Man sequel was scheduled to shoot in Scotland, but due to financial problems, it's over before it even started.
• Sony Pictures new Prom Night promo is a scream. Patrons open the display door "for a night to die for" and a multiplex employee jumps out shrieking. Will it get them to open their pocketbooks and buy a ticket? Watch what happens.
• Should Detroit stick to making cars? Or this this metro city movie so bad it's brilliant? Bite Me: The Movie.
Read More