Horror Surfer: Eddie Murphy's Shrinking Man; Sam Raimi Options Monster Zoo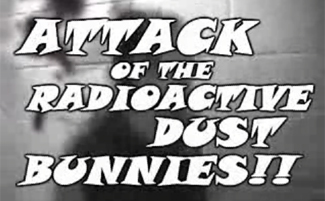 • Remember The Incredible Shrinking Man ? It's being remade by director Brett Ratner and will star Eddie Murphy. This time out, it'll be a comedy with Murphy as a Las Vegas magician under a spell.
• The Larry Fessenden-produced The House of the Devil, in which a babysitter is trapped in a big, scary house, has finished its principal photography. There's no release date yet.
• Monster Zoo, a graphic novel optioned by Sam Raimi, is an homage to Spielberg's Amblin films like Gremlins, Goonies and Jurasssic Park. Writer Doug TenNapel says kids can enjoy the horror too.
• It's all here. Beyond The Rave's MySpace page has all the episodes in HD, numerous characters profiles and a cool humans versus vampires game.
• Fangoria has a new Colour from the Dark trailer featuring melting crosses, blood-spewing bodies and a haunted, possessed girl.
• Want a quick laugh? The rough trailer for Attack of the Radioactive Dust Bunnies, just posted on YouTube, might do it. Sometimes, a name alone is worth the surf.
Read More