Horror Surfer: Adrien Brody Joins Giallo; Hitchcock's Birds… Sans Birds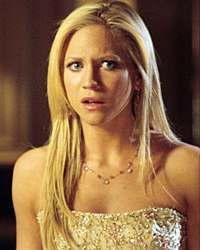 • College students' Humans vs. Zombies Nerf-gun battles have drawn fire from people who are still coping with the Virginia Tech massacre and other school shootings. What do you think: Harmless fun, or insensitive painful reminder?
• Artist Martijn Hendriks' Give Us Today Our Daily Terror is a complete copy of Alfred Hitchcock's The Birds— without the birds! What next, a version of To Catch a Thief in which the jewels turn out to have all just accidentally slipped between the couch cushions?
• Brittany Snow (perhaps unwittingly?) snubbed Bloody-Disgusting at the red carpet premiere of Prom Night. "From the trailer, I wouldn't be surprised if she didn't even realize she was in a horror film," Bloody Good Horror helpfully points out.
• Oscar winner (and horror fan) Adrien Brody has signed on to replace Ray Liotta in Dario Argento's new giallo film, um, Giallo.
• The Tribeca Film Festival will devote an entire evening to the 25th anniversary of Michael Jackson's Thriller. John Landis will present the film, and there will be dancing, face-painting and zombie antics.
Read More