Horror Surfer: A Vacancy Prequel; the Sounds of Prom Queen Massacre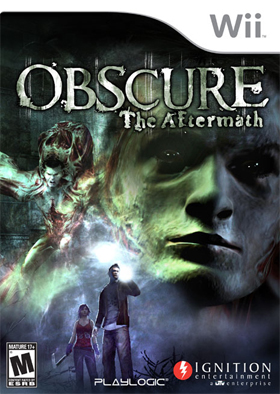 • Obscure: The Aftermath is a survival horror game with a new trailer. Decide whether the Nintendo Wii offering is just a B-movie or a video game worth your time.
• What's the mystery behind Earth vs. Moon? The screenwriters got a ton of money from Universal, but no one will say anything about the plot.
• Welcome! The new Vacancy movie is a prequel that will star Agnes Bruckner. A young couple "check(s) into the Meadow View Inn where the employees are making snuff films."
• It's an ugly fight: Bloody Disgusting vs. rarely-prepared celebrity freelancer Stephen Schaefer. Schaefer thinks Bloody Disgusting invented quotes about The Ruins. There's more horror here than in the movie!
• If you're getting ready to see Prom Night, check out the new music compilation Prom Queen Massacre. It's loud, punky and will scare any prom queen to death.
• Fans of The Sims are making a ton of horror movies starring Will Wright's characters. Are The Sims scary? Check out Blood Mansion on YouTube.
• "Smell that? It's the decay of original ideas," says The Los Angeles Times. Jay A. Fernandez hates horror remakes as much as you do. Maybe more.
Read More