"Give Me Mia Farrow Eating Raw Meat Any Day," Musician Jill Sobule Loves Horror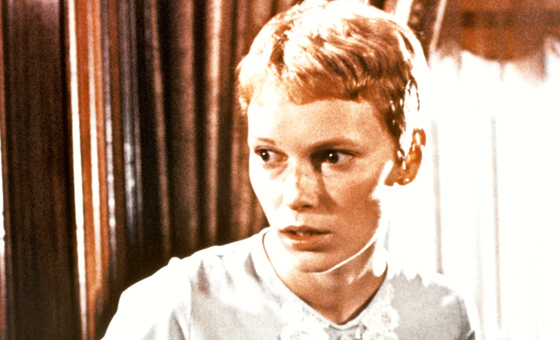 Singer/songwriter Jill Sobule has built a career on making light of the horror of adolescence. Her 1995 hit "I Kissed A Girl" was many a teen's pre-L Word fantasy come to life, and the video for her follow-up, "Supermodel" (which landed on the Clueless soundtrack), was a mini-remake of the 1976 classic Carrie. "We even made the same dress she wore and poured fake pig blood on it. I was in horror heaven," says Sobule, though the video ended up in purgatory: "I think it was a bit gory for MTV. It played, maybe, twice — at 2:00 in the morning."
Though Sobule has five studio albums under her belt, it's her most recent victory that's shaking things up: In January she side-stepped the music industry by asking fans to invest $75,000 in her next record. The result? $81,882 and counting, in just three months. Still, Sobule has few illusions about the glamorous life of a folk star. "My old manager would book me at what seemed like (by the hour) hooker or serial killer hotels," she says. "You know, the kind where the crusty guy at the front desk is protected in a cage-like structure and hands you your key like he is trying to warn you. And you can't sleep 'cause your mind is racing about all the bad things that have happened in the past in the same room." When your taste in movies runs toward the macabre, a good night's sleep can be hard to come by no matter where you're staying.
Jill Sobule's Top 10 horror movies:
10. I guess it would be a toss up between the original Frankenstein,
The Werewolf, he Creature From the Black Lagoon and Black Sabbath . They all played Saturday afternoons on a local
Denver show, Creature Features!
8. The Birds
7. The Exorcist
5. Repulsion
4. The Shining
3. Nosferatu
2. Suspiria
"I love horror. But what I am not as into is the new over the top violent Saw-like movies," says Jill, "Give me Mia Farrow eating raw meat any day."
Read More