Finding Darth Vader Under Barney's Skin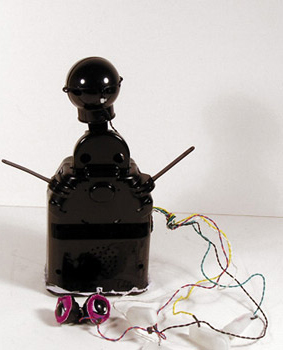 Do you know what lurks inside your toys? Each year, increasingly sophisticated (and sinister-looking) robots hit the market, designed to be cuddled and adored by unwitting babies and toddlers, flying under our radar because they come in the guise of sweet, fluffy stuffed animals and interactive toys.
In "In Vestimentis Ursum", Designer Matt Kirkland has peeled back the fur to expose exactly what lies beneath these deceptively cuddly veneers. Some, of course, turn out to be innocuous squawk-boxes and nothing else; others are downright terrifying — clearly the kind of robots that would turn on you in a second if they ever get the chance.
Like this robot: It's hard to believe that beneath his fur, a singing, purple dinosaur could be even creepier.
Read More