Essayist Sloane Crosley Kidnaps Small Animals; Thought Baby Jane Was Real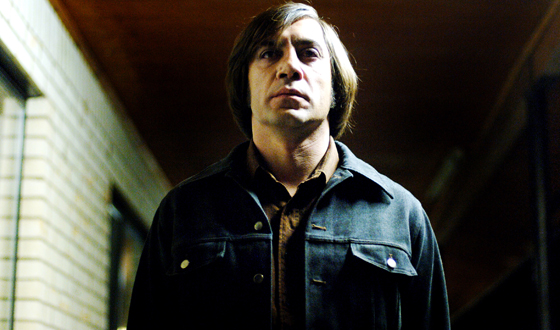 <img src="http://dev.blogs.amctv.com/wp-content/uploads/2008/04/bardem560.jpg" alt="" title="Essayist Sloane Crosley Kidnaps Small Animals; Thought Baby Jane Was Real" width="560″/>

Horror doesn't show its face in Sloane Crosley's new book, I Was Told There'd Be Cake — unless the agony of quitting one's first job or locking oneself out of an apartment counts. "Few tragic events in our lives are purely tragic, even as they're happening," says Crosley, "But even throughout those more trying incidents, there's always a little bit of funny to be found." However, if one of her stories was to be given a Hollywood horror makeover, she's rooting for Sign Language for Infidels — the essay in which she accidentally kidnaps a small animal: "There are a lot of little revelations and visual discoveries in that essay that cry out for some zoomed-in shots and dramatic music."
Her fondness for a good scare transcends genre, but Crosley knows what she's looking for. "If you could conduct a scientific experiment in which you had a subject watch Terms of Endearment, Casablanca, and The Shining, you'd find the most physiological changes occurred while watching The Shining," she says. "Even if you cry hysterically or swoon over the other two films, the thrillers hook you differently." Of course, in the case of Requiem for a Dream, you get to have it all.
Sloane Crosley's Top 10 Horror Films
10. Rear Window
9. Ringu
8. The Silence of the Lambs
7. Rosemary's Baby
6. Requiem for a Dream
5. No Country For Old Men
4. Psycho
3. Killer Klowns From Outer Space
2. 28 Days Later
1. What Ever Happened To Baby Jane?
"This movie is a classic, like Grey Gardens, but violent,"
says Crosley. "I saw it when
I was far too young and had snuck out of my bed to watch TV. I had nightmares
about Baby Jane, largely because the other movie I saw on TV that night
was I Know My First Name Is Steven, which is based on a true story. I admit that for a good 10 years after, I thought What Ever Happened to Baby Jane? was based on actual events."
Read More