Enjoy Some Soma – Vintage Advertising Meets Famous Sci-Fi Brands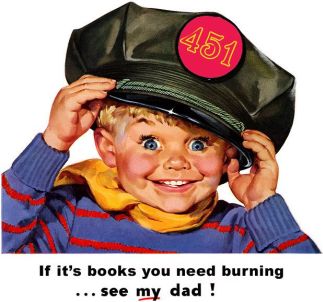 Over at his blog, writer Mark A. Rayner is holding an art contest for vintage advertisements of products from various areas of science fiction. The melding of peppy '50s artwork with disturbing sci-fi concepts in the current crop of submissions is often quite ingenious.
So far there are entries for a very special replicant from Blade Runner 's Tyrell Corporation, a milk ad inspired by the Korova Milk Bar in A Clockwork Orange , and a brand of shrinkwrap that could only be used by a Stepford Wife. Also, look for some surprising fake ads for products from the works of authors as varied as Ayn Rand and Cormac McCarthy. And, of course, the contest wouldn't be complete without a plug for some delicious Soylent Green. (Apparently it tastes somewhat like people.)
The contest is open until April 20 with new entries uploaded every day. It'd make for a fantastic coffee table art book if only it didn't infringe on about a zillion copyrights. Still, this is the sort of idea that fan art was made for.
Read More