Edward Norton Reassures Fans He'll Deliver the Hulk They've Been Waiting For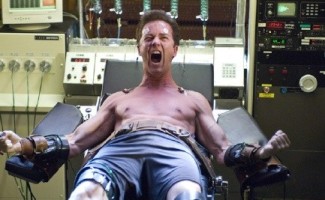 Don't make Edward Norton angry. The star of the upcoming Incredible Hulk gave an exclusive statement to Entertainment Weekly today combating speculation that the film has been delayed due to his dispute with the filmmakers; rumor has it that Norton has been lobbying for a more thoughtful two-hours-and-change final cut, while director Louis Leterrier and parent company Marvel are holding out for a speedier, more commercial rendition.
Norton has refused to be interviewed on the subject, probably because
he doesn't feel there's anything to discuss. In his statement, however,
he attempted to set the record straight: "Our healthy process, which is
and should be a private matter, was misrepresented publicly as a
'dispute,' seized on by people looking for a good story, and has been
distorted to such a degree that it risks distracting from the film
itself, which Marvel, Universal and I refuse to let happen." Lest
anyone worry that all the ruckus is a publicity stunt, he reassures
fans that "our focus has always been to deliver the Hulk that people
have been waiting for and keep the worldwide love affair with the big
green guy going strong." You hear that, everyone? For your own safety,
don't make him say it again.
Read More