Daily Scan: 04.29.08 – Gandalf and Gollum on Board for Hobbit; Universal Options Resurrection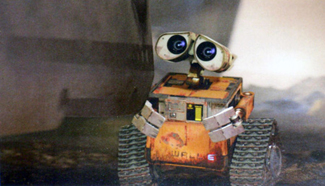 • Confirmed: Guillermo del Toro's two Hobbit movies will star Ian McKellen as Gandalf and Andy Serkis as Gollum.
• Natasha Henstridge will star in Impact, which is about a meteor hitting the moon so hard it disrupt's Earth's gravity. Can't wait to see what the Bad Astronomer does with this one.
• Geeks of Doom has some new information about Pixar's Wall-E.
• When science fiction and kung-fu collide!
•Heroes Revealed is hosting a good deal of information about the coming third season. Mohinder apparently loses his voice. About time.
• Is Gaius Baltar Joseph Smith? If so, he needs some magic glasses, stat.
• The original Robocop screenwriter really wants to see the return of the franchise. You and me both, buddy.
• Chris Carter continues to tease fans with suggestive X-Files: I Want To Believe photos.
• Another scifi comic is optioned: Resurrection, the story of a post-alien invasion Earth.
• A short new TV spot for the new Indiana Jones has been revealed, but is utterly alien-less.
Read More