Daily Scan: 04.16.08 – 3D Ghost in the Shell; J.G. Ballard for Kids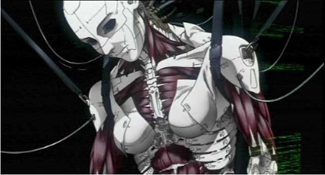 • The CCCP triumphantly lands the first nuclear-powered space shuttle on the surface of the moon, sends adorable postcard to the Americans to announce their universal sovereignty.
• Stephen Spielberg and Dreamworks will be doing a live-action 3D remake of Ghost in the Shell. I'm so glad 3D's on the surge.
• A smart man, despite the drugs: Owen Wilson turns down The Greatest American Hero.
• Zak Penn seems attached to a new Captain America movie and seems to be making noises about a possible New Mutants spin-off as well.
• No, that's not an idea, its a twist: M. Night Shyamalan will be adapting the popular animated television series Avatar: The Last Airbender.
They are dropping "Avatar" from the title so as not to confuse with the
James Cameron film of the same name, which is a good idea: I made that
exact mistake all the time.
• J.G. Ballard: You know, for kids!
• io9 lists their greatest time-travel duels of all time.
• The Wildly Popular 'Iron Man' Trailer will be adapted into a full-length film… but can they do it?
Read More