Daily Scan: 04.14.08: Long Version of Babylon A.D. Never Existed; BSG Final Season Theories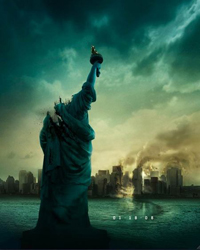 • Different retailers will sell different versions of Cloverfield.
• Our good friend John over at SF Signal gives The Sarah Jane Adventures a free pass because it's for kids and kids are stupid.
• Getting upset about a Vin Diesel movie getting cut is pretty stupid to begin with, but no need to worry, fans: producers say that the 160-minute version of Babylon A.D. never existed.
• Some theories on BSG's final season.
• Oh, man, what could have been: Edgar Rice Burroughs and Bob Clampett teamed up to make a John Carter series of cartoons, but it all got mucked up thanks to studio meddling.
Read More