Daily Scan: 04.08.08 — the Women of Battlestar Go Barbarella; Bill and Ted Remake?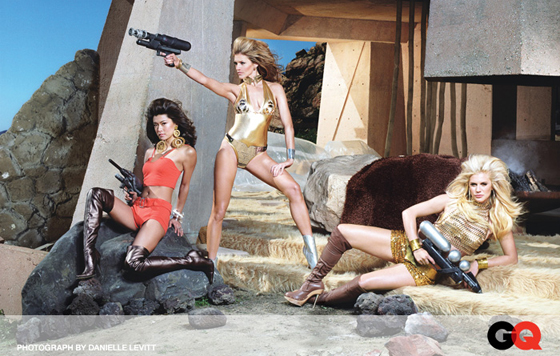 • SF Signal points us to another melodious ballad by Mr. Spock, "Put A Little Love In Your Heart." Their pitch-perfect quip: "How cold must you be inside when a Vulcan tells you to put a little love in your heart?"
• SciFI Wire has posted a new featurette on the upcoming Incredible Hulk
• A Bill and Ted remake? Why not just give Harold and Kumar a time machine?
• The GQ Blog sends the women of Battlestar Galactica to Durand Durand's Excessive Machine.
• io9 announces a winner in their fake Star Trek XI footage contest.
• Journeyman's creators thank the fans, then shuffle off to their execution.
• New Iron Man pics show Tony Stark wrasslin' with the Iron Monger.
Read More