Daily Scan: 04.03.08 — Aliens Attack Spidey, Happy Birthday Lightning Lad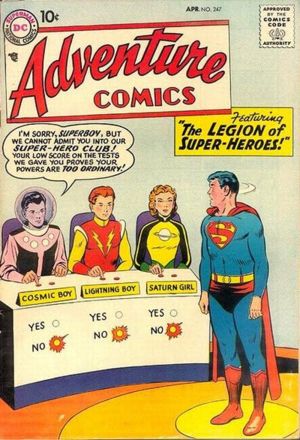 • This fake trailer for a big-screen adaptation of The Legend of Zelda is fairly convincing right up until the end when it starts to resemble a Uwe Boll film.
• Alien shape-shifters infiltrate the Marvel Universe in Secret Invasion #1 out this week. Is Rocket Raccoon really a Skull?
•Sci Fi Channel's original web series Sanctuary is getting an upgrade to the mothership. Here's hoping it lasts longer than Quarterlife.
• io9 celebrates the 50th birthday of Lightning Lad, Bouncing Boy, and the rest of the eternal teenagers in the Legion of Superheroes.
Read More