Clint Eastwood's Iwo Jima Now in English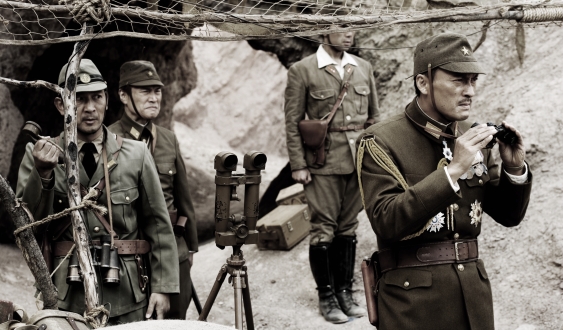 Ever since Letters From Iwo Jima was released on DVD, even people with perfect eyesight have complained that the subtitles are printed almost unreadably small and move too fast — a serious liability considering the war drama is mostly in Japanese. The good news is that a full English dub is finally available, and the even better news is that it will air on AMC this tonight, April 26 at 8PM | 7C. (For a full schedule of the Letters from Iwo Jima on AMC, click here.)
If you're the sort who turns up your nose at English-dubs keep
reading:
Many of the original Japanese actors have re-recorded their
own dialogue, lending this version a unique flavor of authenticity —
and sparing audiences from Hollywood-ized Japanese accents. Most people
will be satisfied just to have another chance to see this modern
classic in a way that allows them to become thoroughly immersed in the
story, instead of continually pausing and rewinding to keep up. The dub
is smooth, the characterization is intact, and our eyes are free to
drink in Eastwood's grim vision of the final days of a legendary
battle. For once, everyone wins.
To share your review of the film, click here.
To hear Clint Eastwood discuss the need to make two separate films about the battle, watch this video.

Read More