Uncategorized
Chazz Palminteri Favors Gangster Roles and Cagney as a Gangster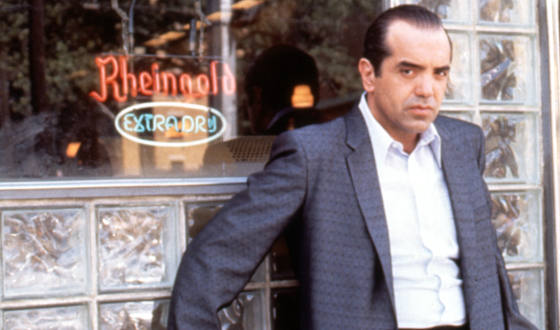 Chazz Palminteri was born to be a gangster — or at least to play one in the movies. He got his big break when his idol Robert De Niro stumbled upon his quasi-autobiographical play A Bronx Tale and turned it into his directorial debut. Barely a year after that flick made him an overnight success, Palminteri was nominated for an Oscar for his role in Woody Allen's mob comedy Bullets Over Broadway. Straight or side-splitting, Palminteri's performances are always pitch-perfect. He recently spoke with Shootout about his five favorites.
Palminteri's Favorite Palminteri Pictures
• A Bronx Tale
• Bullets Over Broadway
• Analyze This
• Hurlyburly
• The Usual Suspects

Palminteri credits others for his success: De Niro was "a great director who would not compromise and dealt with subject matter truthfully," Woody gave him "a chance to show my comic timing," and Hurlyburly's Anthony Drazan was "a great director who had vision." And as career "gangster," he clearly owes a debt to the genre's classic films.
The actor says his favorite is the classic Angels With Dirty Faces which starred another actor best known for mob roles — the thirties ultimate tough guy James Cagney. Like A Bronx Tale, that movie is an homage to growing up in a rough New York neighborhood. What worked back then works just as well now apparently.
What do you think is the greatest gangster film ever? Do you agree with Palminteri or prefer him over his predecessors?

Read More