B-Movie Scream Queen Hazel Court Dies at 82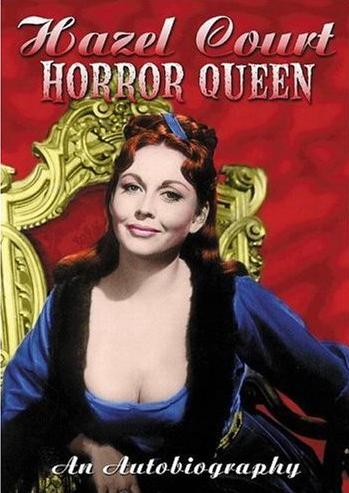 She was a scream queen before the phrase was even coined. Hazel Court, who starred in such Hammer films as The Raven with Peter Lorre, Vincent Price and Boris Karloff, died of a heart attack near Lake Tahoe yesterday. Court paired with Price a second time to scream yet again in another Poe adaptation, The Masque of the Red Death . It may have been her finest horror performance due to its striking visuals, Satanic plot, a strange dwarf and Court's fine performance.
The flame-haired British actress first came to the United States to star in the lauded Alfred Hitchcock Presents TV series and soon became a sought after character actress beyond the horror genre. Perhaps Hazel Court's greatest so-bad-it's-good movie is Devil Girl from Mars in which she plays a dominatrix-like female alien with a robot slave/sidekick. Court passed just before her autobiography, Hazel Court Horror Queen, was to be released in early June. The actress, who also starred in The Twilight Zone TV series, had a second career as an internationally known sculptor and artist when she stopped working in film.
But she'll always be remembered for those Hammer films. You can see her work as a bemused and frightened nurse, albeit screamless, in the macabre Dr. Blood's Coffin, via a YouTube clip.
Read More