Autumn in New York: Hats Off to the City's Hopeless Romantics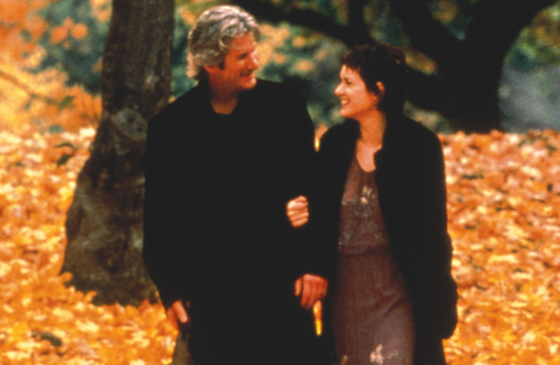 Those of us who are suckers for romantic movies set in New York have learned the secret to recognizing them on sight — it's all in the hats. Maybe we have Easter Parade to thank: The sight of society ladies decked out in bonnets that would put most wedding cakes to shame helped cultivate the image of New York as fashion's epicenter.
The parade of fashion continues in more contemporary movies, as costume designers attempt to outdo each other with their choice of headgear, be it Meg Ryan's funky toppers in When Harry Met Sally or Sarah Jessica Parker's chic chapeau on Sex and the City. And for the audience, these hats provide an easy-to-read shorthand about our heroines.
Autumn in New York took it a step further, casting Winona Ryder as an actual hat designer, so that she's not just artsy nor terminally ill, but a combination of the two — the ultimate suffering artist. The stage is also then set for one improbable (yet strangely irresistible)
head-piece after another. New York's fashion magic is hard at work in
this movie — a kooky hat covered in fake butterflies that would get
you laughed out of the supermarket looks totally at home in the setting
of a ritzy restaurant or the skating rink at Rockefeller Plaza. Perhaps
designers took a stroll through the Village and were inspired by
glimpses of Liza Yu Chen or La Coppola Storta.
New Yorkers may not promenade their expensive hats the way they used to, but 60 years after Easter Parade you'll still find our heads covered and our hearts broken, same as ever. Autumn in New York airs tonight, April 9 at 9:45 AM | 8:45C. For a complete schedule, click here.
Read More