AFI Dallas: Texas Frightmare Weekend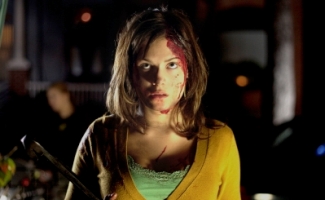 It's not too late — there's still a chance to catch the tail end of AFI Dallas' Texas Frightmare Weekend festival and inhale that glorious "new horror movie" smell!
One of the festival's highlights was Spine Tingler!, a documentary about director-mad-genius-marketer William Castle. To find out more about the film, check out the Shootout blog, for an interview with director Jeffrey Schwartz.
Two new midnight features remain in their lineup for Friday and Saturday:
A competition for short films, and Brett Sullivan's The Chair. And if you missed Blood On the Highway the first time around, it's screening again tomorrow night. The Chair is a squirmy ghost story about the spirit of a child-murderer, and Blood On the Highway
takes on a pack of ghoulish small-town vampires. It looks like AFI
Dallas has saved the grossest entertainment for last.
Read More