AFI Dallas Draws to a Close; Charlize Theron Picks Up Her Star Award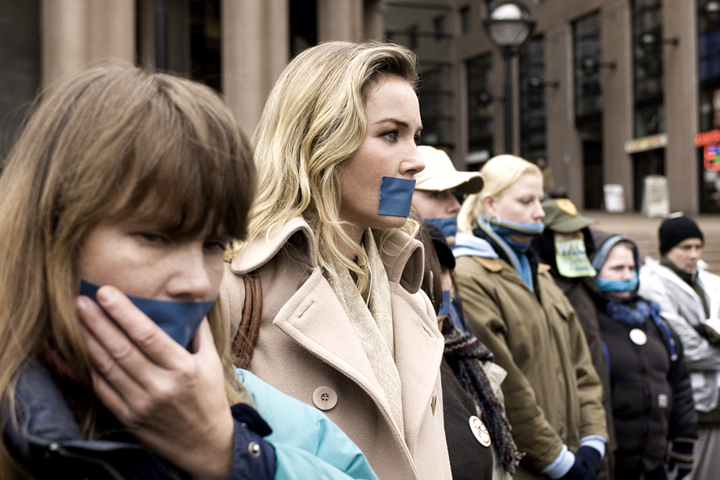 Saturday at AFI Dallas meant Family Day and a outdoor screening of Ice Age in Victory Plaza. Yesterday's program also included the presentation of the AFI Dallas Star Award to Charlize Theron. The ceremony preceded the screening of Battle in Seattle, a look at the 1999 WTO protests in that city, and the directorial debut of her better half, Stuart Townsend.
Theron, who stars in the film, spoke in September about the message of Seattle and her other political drama, In the Valley of Elah , which came out last year. "All of us can have smart little political conversations, but at the end of the day, Battle in Seattle and In the Valley of Elah really deal with human beings who are in those circumstances and giving them a voice and saying: 'This is really what happened,'" she said. "Because we are getting very, very little in the media and in the press."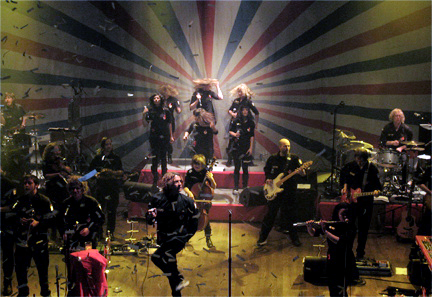 The evening closed with a performance by local band Polyphonic Spree at the House of Blues. The last piece of business will be the announcement of the Target Filmmaker Awards later this afternoon.
Shaz Bennett is the associate director of programming at AFI FEST
Read More