Zombie Death Match: Which Movie Unearths the Best Undead?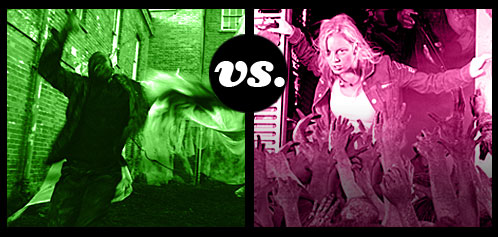 Zombies, resurrected pets or Deadites. Which army of darkness is the nastiest? Would it be worse to wake up from a coma and find London teeming with zombies, or stranded in a remote wooded cabin fighting your own demonic possession?
Tell us: Which movie has delivered the best undead.
Cemetery Man ? Resident Evil ? Root for your favorites in our zombie cage match.

Read More