Ultimate Soldier: Which War Hero Is the Toughest?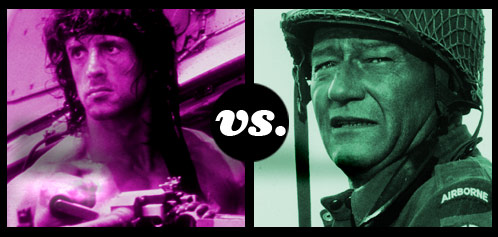 War may be hell, but it has set the stage for some of the most thrilling and heartbreaking films ever made. But a movie, like an army, is only as good as the heroes that emerge from it, and it takes all kinds — from super-soldier King Leonidas to humble crusader Spartacus — to make history.
To get a glimpse of the wartime experience, watch Letters from Iwo Jima tonight at 8PM | 7C. And let us know: When you pit war heroes against each other, who'll be the last one standing? Will carnage prevail over conscience? Cool heads over hot tempers?

Read More