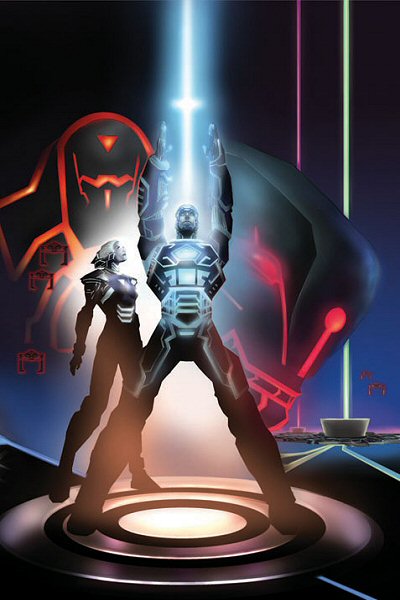 That I love Tron has always amused me. If you think about it, it's one of the stupidest stories imaginable: An update of the "Little People Living in the Radio, Playing Their Instruments When You Turn It On" myth. It's laughably stupid, but somehow, it worked in 1982 — likely because of its revolutionary special effects in bringing the world inside the computer to life.
I think that's probably the big reason we have yet to see a Tron sequel. Disney can't pull the same trick twice: They need to make a similar leap in technology to make the Lilliputian premise seem somehow less stupid.
Or perhaps they just need an old technology: According to Dark Horizons, Disney has slated Tron 2 for spring of 2011, with Joseph Kosinski to direct. The sequel will be filmed entirely in Digital Disney 3D, allowing for spectacular races where Light Cycles leap off the screen in an explosion of dimensional polygons.
That sounds pretty neat: corniness belief by technology. Only three years to wait!
Disney Plans A Bumper 2011 [Dark Horizons]
Read More