Tom Baker Hints at Doctor Who Return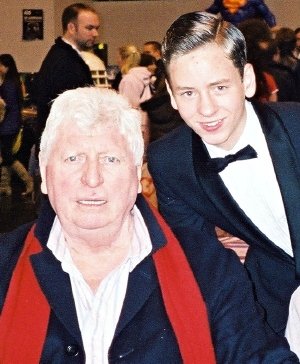 It appears that Peter Davison isn't the only senior citizen Doctor Who hinting he'd like the TARDIS back. Now, no less implausible a personage than Tom Baker has gone on record saying he'd be willing to make an appearance on the new show, provided the offer was "polite" enough.
"Perhaps I might make a guest appearance — perhaps. Providing they ask me nicely, of course," said Baker, who is now 74. That said, he wants to make clear he doesn't actually watch trash like Doctor Who: "I don't actually watch it. I didn't even watch it when I was in it, for all sorts of reasons… but I do get messages from David Tennant and I have seen him in other things of course. He has been a huge success and I am very pleased about that."
Tom Baker has been notoriously unwilling to return to the role that made him famous, so this is a pretty amazing concession. I assume "asking nicely" is a euphemism for large cash injections, though. I don't know: I love Baker's Doctor, but honestly, I'd rather see a past Doctor who actually likes the show make a return. That's why Davison's appearance was so perfect: He's a fan.
Tom Baker Ponders 'Doctor Who' Return [Digital Spy]
Read More