Then She Found Me to Open AFI Dallas Tonight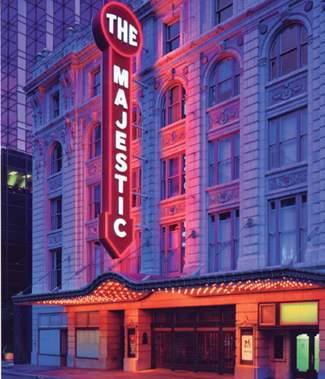 AFI Dallas begins tonight and the atmosphere in town is positively electric. There have been record sales at the festival already this year and everyone seems to be steeling themselves in anticipation of the coming onslaught this first weekend.
Tonight's opening night film is Helen Hunt's directorial debut, Then She Found Me. One of the high profile sales at the Toronto Film Festival, it's very much Hunt's passion project. "I am really pouring myself into it," Hunt told MTV News recently. "It took me a long time to get it made." The film is a sweetly comic tale of a woman (played by Hunt) whose biological mother tracks her down. Hunt's character, April, is further startled to learn that she might be the result of a one-night stand with actor Steve McQueen nearly 40 years ago!
Of course, it wouldn't be opening night without a party. Neiman Marcus
will once again host the shindig in their huge department store right
across the street from the Majestic Theatre. I love celebrating in a
department store; it reminds me of those great "after hours" movies, Mannequin or Career Opportunities … or Dawn of the Dead , but much less scary.
Lane Kneedler is a programmer at AFI FEST.
Read More