The Zombies and Serial Killers at This Year's SXSW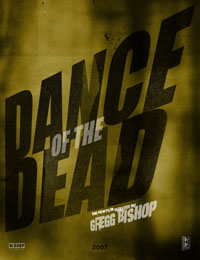 It wouldn't be a South By Southwest Festival without some late night horror movies. Ain't It Cool News' Capone got an eyeful of two of the offerings, Otis and Dance of the Dead. In AICN's breathless, wordy but ultimately effective way, Capone got to the bloody heart of the matter.
In serial killer film Otis, what begins as "run-of-the-mill" torture porn morphs into a kind of Hard Candy -like movie where a family turns the table on the psychopath. In Dance of the Dead — the film which got the best audience reaction according to Capone — a tiny burg in Georgia is plagued by zombies on Prom Night. And these aren't slothful versions of the undead: "The almost acrobatic zombies pop out of their grave like they were shot out of cannons." Of the two, Dance of the Dead sounds like the most fun. Here's a behind the scenes interview with Randy McDowell, one of its stars (via YouTube).
Read More