Who Needs Viagra When You Have The Godfather II? How Movies Affect Hormone Levels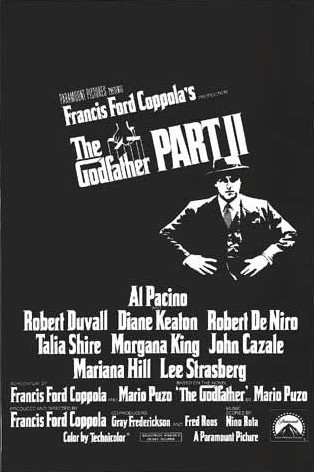 The Godfather Part II is undeniably one of the greatest sequels of all time, and may well be one of the best movies of all time. It answers questions about The Godfather you didn't even know you had, takes us inside the exclusive hotels and casinos of pre-revolution Cuba and to the tenement buildings of early 20th century Manhattan.
But did you know that watching The Godfather II has been proven to raise testosterone levels?
The Godfather II was used as an archetypal example of movie violence in a University of Michigan study that charted hormone levels among movie watchers. Researchers found that the testosterone levels of high-testosterone men climbed as much as 30% after watching Robert De Niro eliminate a rival, thereby gaining a foothold in New York as the young Vito Corleone. While its effect on the sex drive is better known, testosterone can increase the desire for power as well. And it's easy to see how Vito's first overtly violent step towards don-hood would whet the appetites of power-hungry viewers.
The same study also examined the response to sentimental love scenes,
and found that the levels of progesterone — which reduces anxiety —
rose in men and women alike while watching the Meryl Streep and Clint
Eastwood weeper, The Bridges of Madison County . (But as the two fell in love, men's testosterone levels plunged.)
Predictably, perhaps, hormone levels didn't budge in either men or
women when they watched a documentary on the Amazon rainforest.
See what effect The Godfather Part II has on your body's chemistry when it plays March 11 at 8PM | 7C and March 12 3:30PM | 2:30C.
Read More