The Dark Side of Forrest Gump: "She Tastes Like Cigarettes"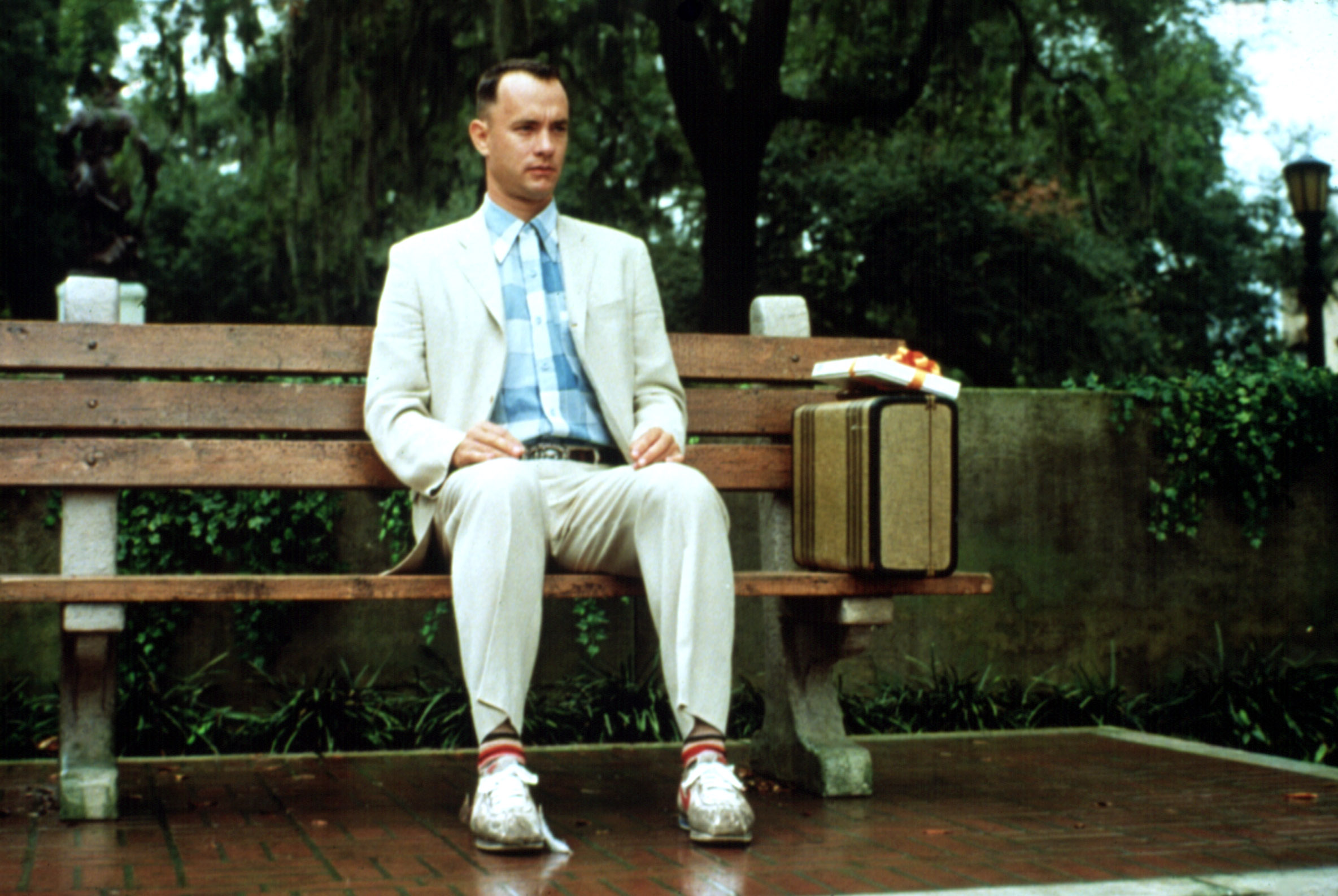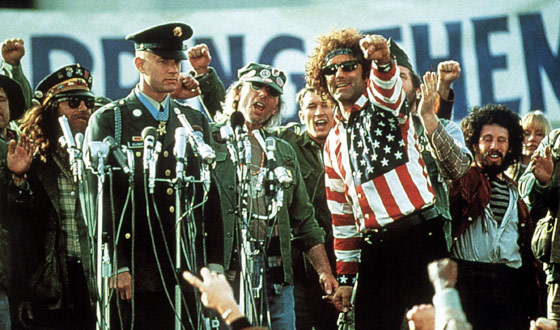 "You know, it's funny how you remember some things, but some things you can't." — Forrest Gump
Time passes and tragedy fades. It's been 14 years since Forrest Gump was released in theaters and people remember it as a quirky, feel-good comedy about the promise of America. Who can forget his mama's folksy wisdom and optimism? If life is like a box of chocolates how bad can it be? Worst case scenario: You get chocolate. Everyone knows Forrest wasn't that bright and they still recall how well he did; how through him, anything is possible. But many forget the tragedy in this film. He was running from something, after all.
Look closely and you can see what lurks in the shadows of America as Forrest passes through it. He might have had magic shoes but the black nurse sitting next to him at the bus stop says, "My feet hurt." When schoolboys chase him, he breaks free from his braces and runs — amazing. But did you notice Forrest passes a chain gang? Those guys aren't going anywhere. And although Forrest is the inspiration for Elvis's famous dance moves, even he acknowledges that, in the end, things didn't go too well for "The King." The list goes on: His shrimp boat succeeds only after others are destroyed; his mother sleeps with his principal to get him into school; next door to his perfect southern home is a house that haunts Jenny. Never mind the political unrest that was turning people's lives upside down. It's all in the film but, over the years, our recollections have been reduced to "stupid is as stupid does."
Quotes from the film you don't hear people repeating:
"Dear God, make me a bird so I can fly far, far, far away from here."
"Vacation's when you go somewhere, and you don't ever come back."
"Medic! Medic! Jesus, can I get a medic?"
"I'm living off the government tit. Sucking it dry."
"She tastes like cigarettes."
For a complete schedule of Forrest Gump on AMC, click here.
Read More