Site of the Week: FEARnet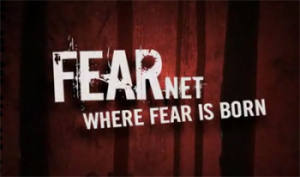 Talking about horror is great and all, but sometimes you just want to sit back, dim the lights and watch it — even when you're at work. Thankfully there's FEARnet, one of the best things to happen to horror since corn syrup and red dye.
The site — a joint venture between Comcast, Sony and Lionsgate (maker of such obscreamities as Saw and Hostel) — is the first multi-platform horror network to deliver content via the Web, cell phones and On Demand. What does that mean for you? "Embrace FEAR," says the site's editor, Lawrence P. Raffel.
Every Thursday FEARnet updates its "Free Films Online" section with ten new titles. Over the years they've aired everything from Body Double to Slaughter High to Ti West's The Roost. "Those of us from FEARnet that provide content for the site and VOD channel are all fans," says Raffel, "So we're always looking out for something special: Titles that aren't available on DVD, fan favorites, or new types of horror that really need to be discovered." What does that mean? You may not have heard of some of these films, but trust him — you'll love them.
But free movies aren't the only distinguishing feature FEARnet hosts. Its "Horror A-Z" section, based on a six degrees of separation mentality, introduces horror newbies to films, directors and actors that those in the mainstream might not have heard of. The site also hosts an original 30 Days of Night webcomic, penned and drawn by the hit vampire series' Steve Niles and Ben Templesmith. The reportage on FEARnet ranges from breaking industry news to convention coverage to red carpet interviews — though, says Raffel, "When we interview people on the red carpet, we're not asking them about their dress or shoes; we're asking them if they were a zombie, would the go for the brain or the heart first."
FEARnet's online community, which numbers over 100,000, has begun to sprout subgroups of its own like the FEARnet Sisterhood Thread, where female members can gather to discuss horror. "Our community members are the best," says Raffel. "Not only do our community members talk about horror films and genre-related things, but they stop in each day just to say good morning and good night to each other. We also have a Gallery feature that allows users to upload images, videos, music, stories and poems."
At the end of the day, the site's focus is in its title. "We're interested in how fear works into just about everything, not just in horror films," says Raffel. "What are people afraid of and why do they like to be scared? We try to tap into all of that."
Read More