Should Rosemary's Baby Be Remade?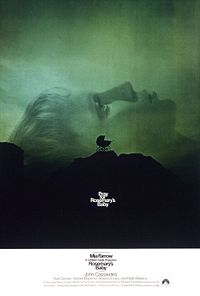 It was pretty much the perfect film. Not only was it a flawless horror film that left you trembling, the adaptation of Ira Levin's chilling Rosemary's Baby was an ideal vehicle for young star Mia Farrow. It was a brilliant American coup for Polish-born director Roman Polanski. And it made director John Cassavetes enough money as an actor to keep making indie films his way.
But Shock Till You Drop is reporting that Platinum Dunes — director Michael Bay's company — is in talks with Paramount to update the classic. Actually, they're hard at work searching for a writer as well. But Platinum Dunes may well be known in the future as The Remake Company. At this point, they're remaking A Nightmare on Elm Street , The Birds and Friday the 13th . And they've already remade The Texas Chainsaw Massacre and The Amityville Horror . Yet Rosemary's Baby is in a different class altogether. Should the company even think of remaking this gem? Give us your two cents.
Read More