Shelter Casting Call Rounds Up Unusual Suspects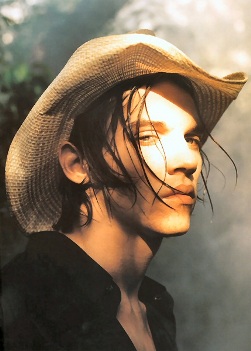 Shelter has only just begun production in Pittsburgh and it's already gotten off on the wrong foot with the natives. The Pittsburgh Tribune-Review looks askance at the film's recent open casting call for individuals to play inbred mountain-people: "Extraordinarily tall or short. Unusual body shapes, even physical abnormalities as long as there is normal mobility. Unusual facial features, especially eyes." Is this how they wound up casting Jonathan Rhys-Myers?
As for children, the call (which has since been withdrawn) seeks "a 9-12-year-old Caucasian girl with an other-worldly look to her. Could be an albino or something along those lines — she's someone who is visually different and therefore has a closer contact to the gods and to magic. 'Regular-looking' children should not attend this open call.'"
The decision to perpetuate stereotypes about isolated hillbilly
communities is bound to disappoint folks in West Virginia as well,
where the film's story takes place. The openness with which casting
directors have sought people who aren't "regular-looking" seems
especially audacious and insensitive. "Clearly, what they're trying to
establish is this notion of the hillbilly monster, " WV history
professor Kevin Barksdale said to the Tribune-Review. Meanwhile, Shelter filmmakers are way ahead of schedule: they've got one year until its release and only 48 states left to alienate!
Read More