Sega's House of the Dead Returns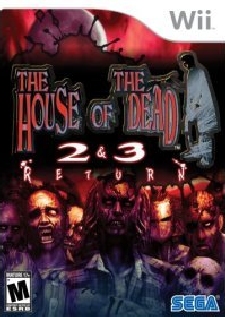 For a good long while, it was the arcade game of choice for horror fans. In fact, House of the Dead 2 was one of Rose McGowan's favorite console games until, as she told me, her dog became jealous and peed on her Sega Dreamcast system. Today, Sega is releasing House of the Dead 2 and House of the Dead III (not as good) as a package for the popular Nintendo Wii system.
With enhanced graphics and new motion sensitive controls, the game is a zombie-populated shooter with crazy-tough boss battles fought against the most monstrous of entities. You'll meet everything from a headless puppet with an axe to grind to a giant, snake-like beast in the sewers of Venice. Used with the Wii Zapper, a stupid-looking, white plastic gun that actually works quite well in practice, fans of the '90s games will likely flock to the the compilation out of nostalgia and for a few frights.
And maybe, just maybe, Rose McGowan can keep her dog away from the machine this time.
Read More