Sarah Connor Chronicles Not Terminated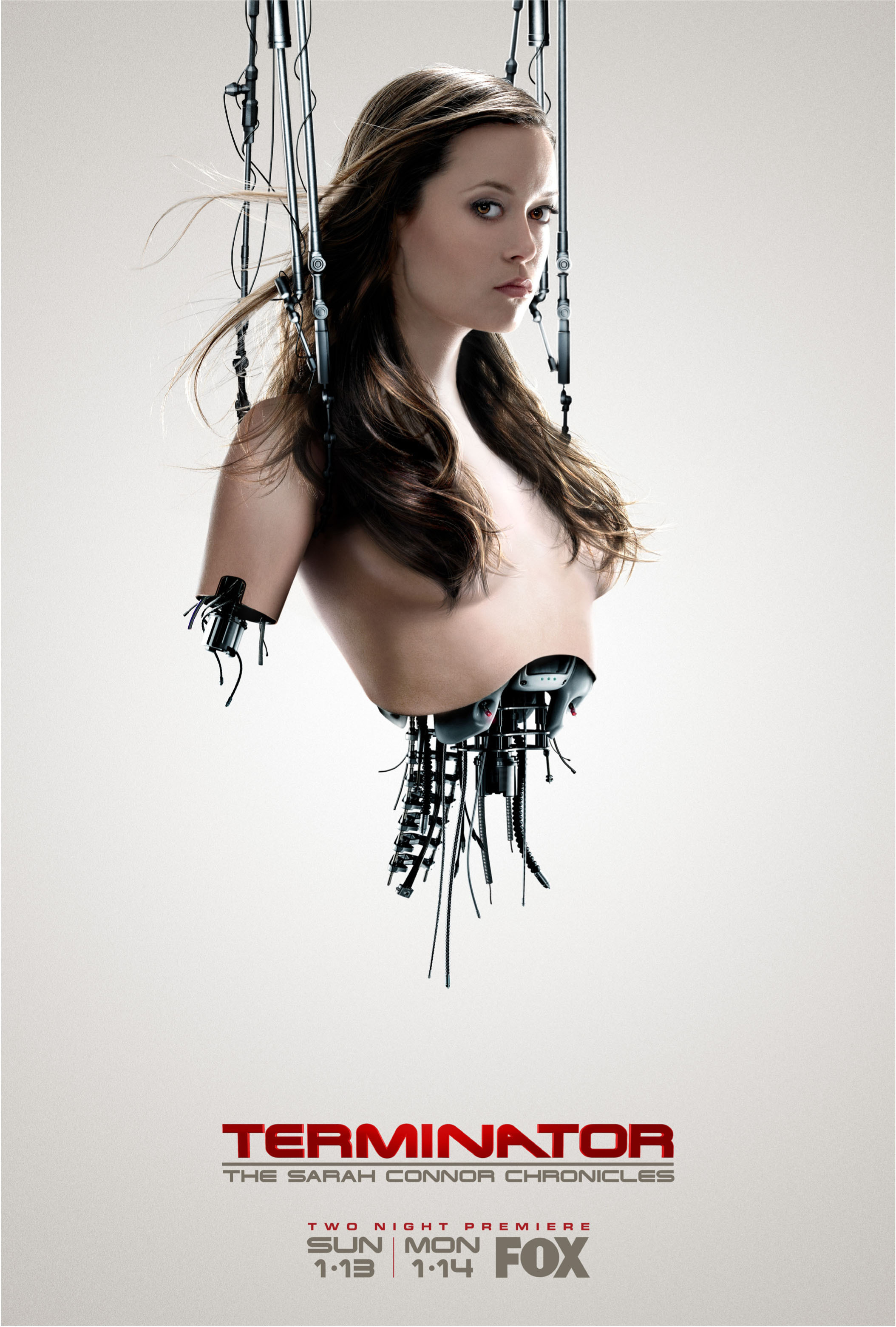 I don't think anyone expected much from The Sarah Connor Chronicles when it was announced. A Terminator show? Great. But a Terminator show with an absolutely terrible title that completely breaks cannon, features John Connor as a whiny teen and stars David from Beverly Hills 90210 as the brother of Kyle Reese? Sucks the wax tadpole.
Yet it's been surprisingly good. Not Firefly good, but good none-the-less. Summer Glau does what she does best: Takes off her clothes, acts emotionally disturbed and kung-fu fights. Lena Headey is a competent Sarah Connor. And Brian Austin Green actually kicks ass. Who'd a thunk?
Unfortunately, the future of The Sarah Connor Chronicles
has been nebulous. An incredible premiere turnout quickly sank to
Nielsen-esque nadirs. And all this while it pretty much had no original
sci-fi competition on the air, thanks to the WGA strike. Needless to
say, it's been very uncertain whether or not The Sarah Connor Chronicles would be renewed.
Well, it's not official, but there's good news: It looks like it
has. Thomas Dekker, who plays John Connor on the show, claims that the
show has indeed been picked up for a second season, and the producers
are currently meeting with Fox and pitching storylines. That's good
news: Fox has all-too-obvious a history killing off promising sci-fi
shows before their time, and The Sarah Connor Chronicles obviously has huge potential by dint of its parent franchise alone.
Chronicles Star Says Series Renewed by Fox [Slice of SciFi]
Read More