RIP: Oscar-winner Paul Scofield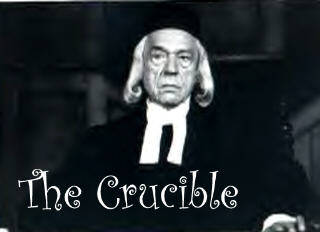 Paul Scofield, who received an Oscar award for his portrayal of Sir Thomas More in A Man For All Seasons , died at 86 yesterday. Not only did the world lose a gifted actor with a great voice (once compared to "a Rolls-Royce starting up"), it also lost a creative craftsman whose work in darker films was, well, far better than any of the acting in the Saw films put together. Here's proof:
The Crucible (1996) As Judge Thomas Danforth, Scofield is scarier than any of the witches in this adaptation of the Arthur Miller play.
Hamlet (1990) As the Ghost, Scofield is devious, vengeful, angry and, finally, a truly frightening apparition.

Mr. Corbett's Ghost (1987) Scofield is so macabre as the hard-hearted apothecary, he steals the show from the ghost, played by John Huston in his final role.
The Curse of King Tut's Tomb (1980) Sure, the film about cursed archaeologists who mysteriously die after violating Tut's tomb is middling. But it shines when Scofield adds his masterful narrator's voice, at once full of power and fear.
Read More