RIP: Ben Chapman, aka the Creature From the Black Lagoon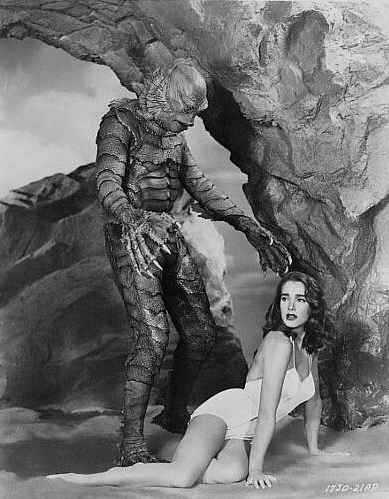 One of the icons of '50s sci-fi/horror has died, metaphorically sinking into the inky depths of the lagoon from which he rose to an all-too-transient stardom: Ben Chapman, The Creature From The Black Lagoon himself, died last month at the age of 79. What's incredible is that he almost never got to play the Creature at all.
A Korean War hero, Chapman earned both a Silver Star and Bronze Star, as well as two Purple Hearts for battle injuries to his legs. Doctors wanted to amputate them. Instead, Chapman told them to bugger off, nursed himself back to health, and kept his legs… as well as an additional two feet to his stature.
It's lucky he did — height alone seems to have landed Chapman the
slimy, coveted role. At 6-foot-five, the Hawaiian native was a hulking
presence even out of a foam-rubber fish suit. Chapman had no real
thespian training, but luckily, he didn't need any: Lumbering around in
a monster suit with your arms extended, snatching up bikini babes does
not require a stint at the Royal Shakespearean Academy.
Never the less, Chapman gleefully lived the rest of his life as the Creature. He maintained a website for Creature From the Black Lagoon
fans, and apparently walked around at all times with 8×10 glossies of
him in a fish suit manhandling Julia Adams, ready to be signed and
handed out.
Ben Chapman Remembered [Slice of SciFi]
Read More