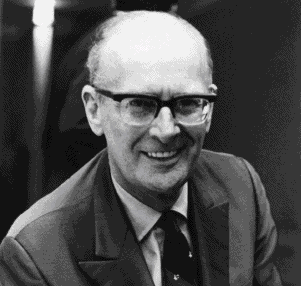 In the 1950s and 1960s, there was a ruling triumvirate of science-fiction visionaries: Isaac Asimov, Robert Heinlein and Arthur C. Clarke.
It is almost impossible to overstate the influence these men had, not only on the field of speculative fiction as a whole, but on two generations of scientists, astronomers and engineers. Collectively, they did more to raise an interest in science than probably anyone since Newton. For generations of young adults, they made science not the domain of dusty professors and insipid formulae, but the domain of the imaginative and the adventurous.
Heinlein died in 1988, followed by Asimov in 1992. And now, sadly, Arthur C. Clarke has followed, dying peacefully in his home in Sri Lanka at the age of 90.
Clarke was, of course, most famous for writing 2001: A Space Odyssey and Rendezvous with Rama, but over his nearly-centennial career, he wrote over 100 books. As Phil Plait over at Bad Astronomy notes: "His fiction in the 1950s is a blueprint for how to explore space, and had the US government listened I might have been writing these words from my cabin on a lunar base."
Sci-fi has lost its most important living writer. A sad day. Still, perhaps we haven't seen the last of Clarke, who was always looking to the future: "Farewell, my clone."
Science Fiction Writer Arthur C. Clarke Dies [Sky News]
Read More