Real Life Ghosts at Ghost Hub?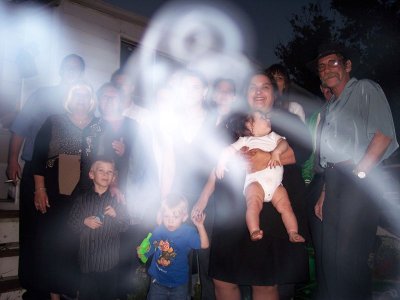 Sometimes, a horror web site is a gem of simplicity. So it is with Ghost Hub. There are no videos, no Flash games and no blogs. All you get are spine-tingling photographs of sightings and a line or two of explanation.
For instance, no one knows where Sea View Hospital was, only that there's a ghost in a strait jacket in the upper left window. Many of the photos feature ghostly orbs, floating in graveyards at night. You'll be more suspicious of the Window Ghost photo, which could just be a smudge or reflection. The hundred or so photos on the site will be the subject of much conjecture and speculation. Are they fakes … or are they real ghosts?
Read More