Paramount's Voo-Zoo Ignores Horror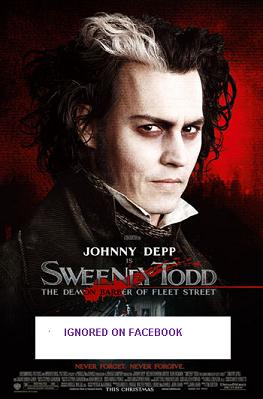 The huge news today on the Web is that Paramount has launched a movies application called Voo-Zoo on Facebook with footage from thousands of films. But there's nary a horror title on the site, not one. The distributor of everything from Sweeney Todd to the upcoming The Lovely Bones (based on the novel with a serial killer subplot) has given horror the short shrift on Facebook.
Sure you can look at scenes from middling films like How to Lose a Guy in 10 Days and better films like Top Gun . But try typing "horror," as your genre search and you get nothing, nada. How could Paramount deign to launch a site without including one of the most important categories in the history of filmmaking? It's utterly unconscionable.
Read More