No CGI: Details About Benicio Del Toro Wolfman Revealed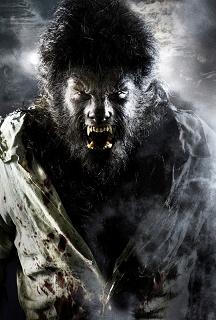 Empire magazine has some juicy tidbits about the Benicio Del Toro Wolfman movie that's coming up from Universal. In an interview with producer Scott Stuber, some fascinating things were revealed. Sure, Empire is all fanboy about the movie, but that didn't prevent them from finding out that there's complexity plot-wise that wasn't present the original movie. And that the Wolfman's family has some "very dramatic issues….heavy stuff that happened during their childhoods." The article also reveals Del Toro is a huge Wolfman fan, so much so that he has memorabilia throughout his house. And there'll be no CG in the picture.
But the real reason for the interview is to stem the tide of negative press. That came primarily from Ain't It Cool News when director Mark Romanek was replaced with Joe Johnston. Says Stuber, "The great thing about Joe is that he's such a diverse filmmaker.
Whether you look at his family films or something like October Sky ,
which I thought was a great film. Then Jurassic Park III , he did a
great job."
Johnston may not have done a ton of horror movie directing, but for the brilliance of October Sky alone, he should be welcomed with open arms by fans.
Read More