New Harry Potter to Be Split in Two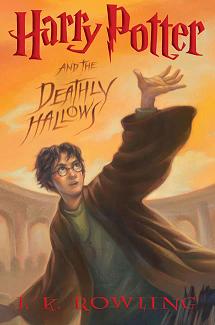 Warner Bros. has confirmed that it will take the darkest, most evil book in the Harry Potter series and split it into two movies. According to Variety (via Entertainment Weekly), the last installment of the epic wizard series will be chopped into two movies which will hit theaters six months apart: Harry Potter and the Deathly Hallows will premiere first in November 2010 and then in May 2011.
This makes sense for two reasons: The book is nearly 800 pages long, rife for cutting into two. Also, Warner Bros. knows it has a franchise that makes big bucks and wants to extend that money-making machine as long as possible. The book that sold a staggering 11 million copies on its first day is full of frights — monstrous Death Eaters, the devious elf Kreacher, a scene in Dumbledore's tomb, not to mention the one in the haunted Shrieking Shack. Add in the centaurs, giants and a final battle with Voldemort, and you'll understand that it's not too greedy to make two movies from this, the last in the landmark series which touched so many people — children and adults alike.
Read More