New Condemned 2: Bloodshot Trailers: They Stay With You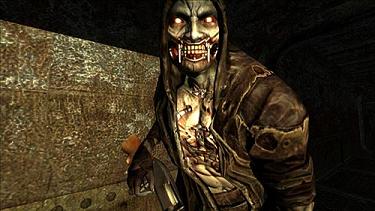 The first new trailer for the unsettling Condemned 2: Bloodshot game (which launches tomorrow, March 11) mixes live action horror with video game horror in a way that works so well. You'll start when the quick-moving monster — who as strong as the Hulk — finally comes into view. At the end you'll see terrifying beings with no faces, just holes where their eyes, noses and faces should be. The second clip includes a finishing move which kills one of the beings that's after you.
If you just have time for one, watch the first trailer. It really plays with your idea of what's real and what's horror, in the same, intense way that Joe Hill's Heart Shaped Box did in book form. And that's saying a lot. The big question for horror fans? Will the game for the Xbox 360 and PlayStation 3 frighten throughout or will it simply be a violent kill-fest?
Read More