Naomi Watts: Birds Needs Better Script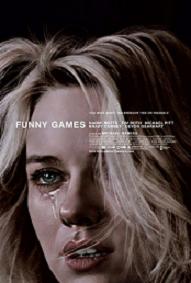 The remaking of Alfred Hitchcock's legendary The Birds has been the subject of much consternation here at MonsterFest. Not just from the bloggers, the commenters have also had strong opinions. Most think the very idea of the remake is blasphemous because the original was a nearly perfect film.
But Birds remake star Naomi Watts, out on tour to promote the recrafted Funny Games, feels the Micheal Bay/Platinum Dunes film has potential. "It's a work-in-progress at this point," she told Shock Till You Drop. "There are great things in it that interest me.
The script isn't completely there yet, it probably won't happen until
next year." Watts followed up by stating that she has a say in the approval of the script: "I'm sure they'll come with me the next draft. I've seen one draft, it's good. There's more to develop."
What she says is somewhat heartening, though not completely convincing. Do you want to see the remake of The Birds now that you've read what Watts has to say?
Read More