Murder Set Pieces: Horror Flick Banned in the U.K.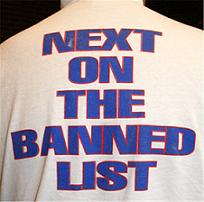 Censorship alert: The British government has banned a serial killer offering on DVD called Murder Set Pieces, according to Variety. The Hollywood trade publication quotes a British government press release which states, "'Murder Set Pieces' is a feature with a single-minded focus on the
activities of a psychopathic sexual serial killer, who, throughout the
film, is seen raping, torturing and murdering his victims … there is a clear focus on sex or sexual behavior accompanied
by non-consensual pain, injury and humiliation."
You can decide for yourself by looking at the trailer.
I love horror, but this may indeed be a little too much. Even the
trailer gives me the heebie jeebies, and not in a good way. Lionsgate released the DVD
here on January 7 without any problem and with a sticker on the cover
that says: "Warning: Shocking, Horrific, Controversial." But that cut
was edited by the MPAA and differs from the version that was to be
released in the UK.
Read More