Mulder and Scully Will Trade Tonsils In X-Files 2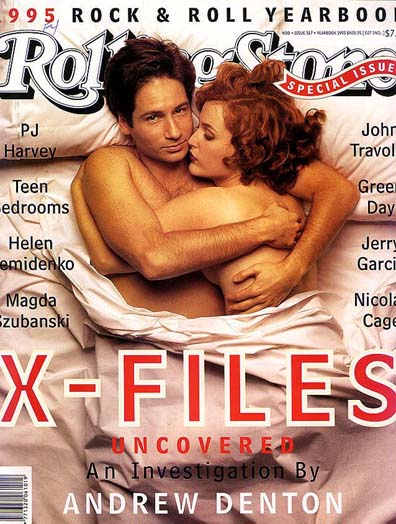 Many questions linger about the upcoming X-Files 2. Will the Cigarette Man make an appearance? What about those alien plague-bearing bees? Will the Lone Gunmen be back? And, most importantly, will Fox Mulder pry Scully's lips open with his thumbs, jam his tongue into her mouth and individually lick each and every one of her bicuspids while the camera whirls in for an Aeon Flux style French-kiss close-up?
It's really the last question most X-Files fans care about — including me. Heck, I liked the X-Files well enough, but really, it was the sci-fi geek's version of a Harlequin romance.
The latest leaked pictures from the X-Files 2 set indicate,
yes, Mulder and Scully will suck face, inhaling one another's uvulas so
deeply that they trigger a gag reflex. And yes, this post is just so
tawdry, but what can I say? I'm a girl at heart. I always hoped those
crazy kids would get together.
However, keep in mind that leaked pics from the X-Files 2
set have purposely been misleading. Remember a few months ago when I
thought it was going to be about a stupid looking werewolf? Ah, the
naivete of youth. How I miss it.
Mulder and Scully Kiss [Flynet]
Read More