King Kong Turns the Big Seven Five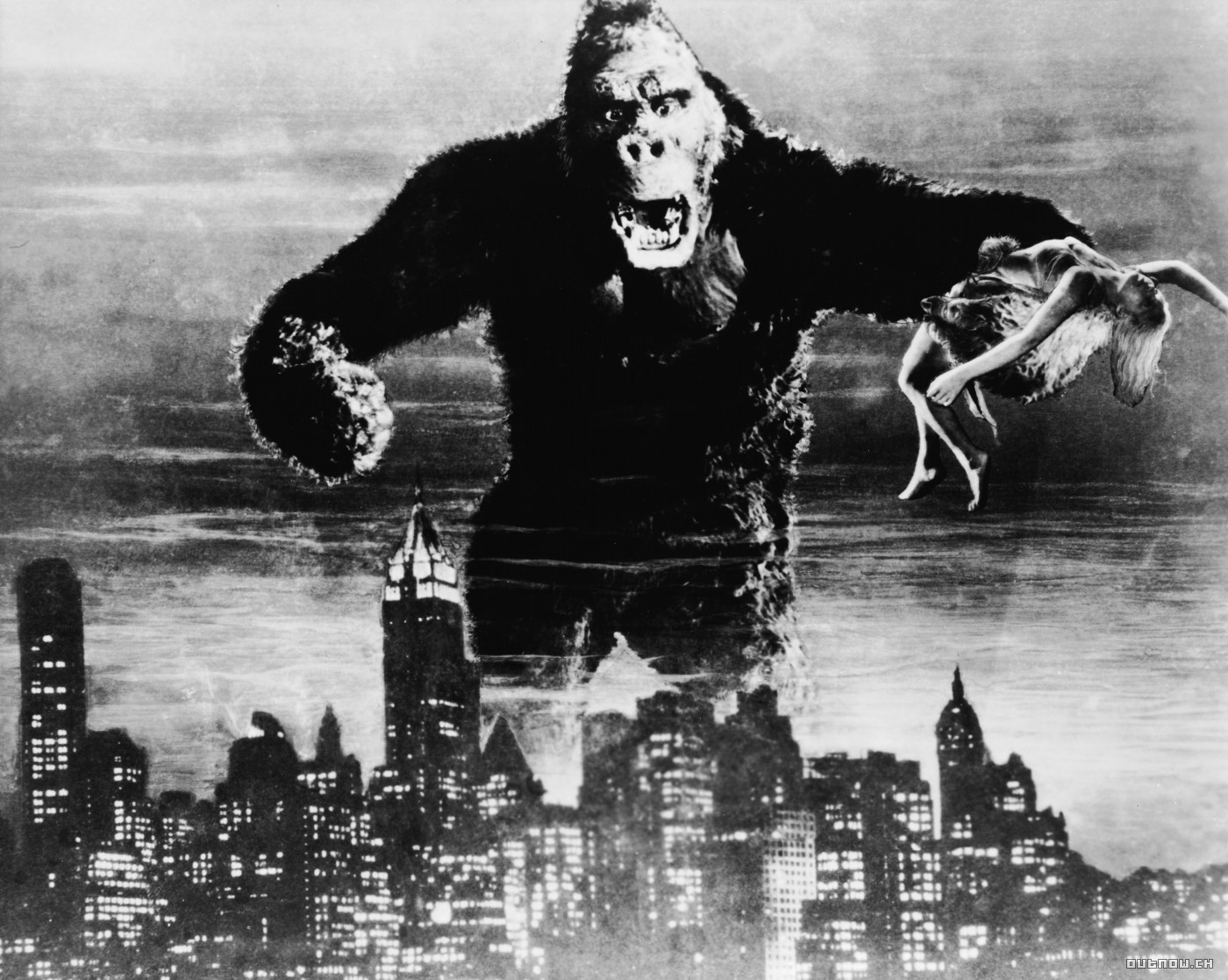 Desert island movies — everyone's got them. Depending on whether you're there alone and not with a Lost-style bevy of tanned beauties, pornography might top your list. But for me, the choice is clear: If I could only have one movie to watch, it would be Merrian C. Cooper's King Kong .
As far as I'm concerned, King Kong is the perfect movie. No monster movie released before or since has come close to being that magical, that perfect blend of fantasy and adventure, with just a dash of romance. Fused together by Willis O'Brien's industry-shattering stop motion animation, it is a film that defies being dated by its era. It is every boy's ultimate fantasy, distilled into the purest, most artful cinematic interpretation.
King Kong will celebrate its 75th birthday
in April. Although I know better, it's hard for me to believe that of a
movie I love so much, one which has so consistently defied being
remade and updated. I was not a fan of Peter Jackson's remake, which
updated the story in all the wrong ways. King Kong did not
need a scene in which Kong goes ice skating in the park. Nor did the
tale need elaboration on why Kong climbed to the top of the Empire
States Building, which Jackson would have us believe is because he
really loves sunsets.
But if you happen to love one, or the other, or both, Turner is
celebrating Kong's 75th birthday with a double-header of both in April.
Check your listings. And see if you can't catch Son of Kong while you're at it: It's a sequel unjustly ignored.
Is King Kong the King of all monsters?

Read More