Jericho Canceled Once Again!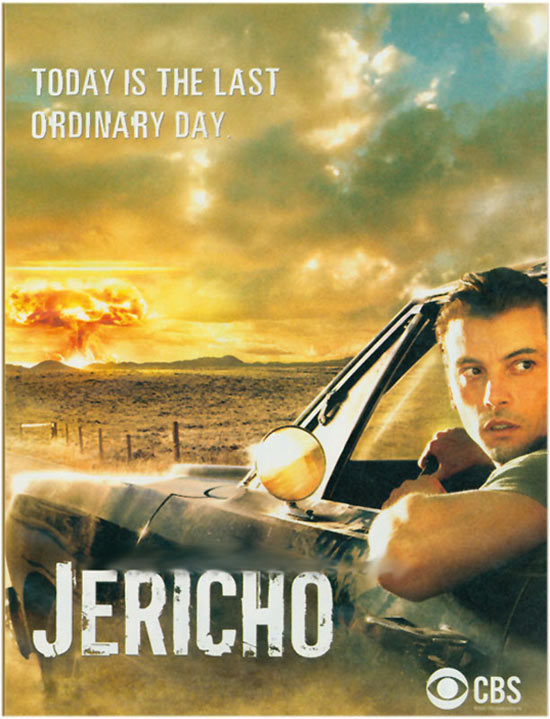 Sorry, Jericho lovers. I know you pelted the network with peanuts. I know you brought back your precious post-apocalyptic conspiracy show back from the dead before. But it's not going to happen again: CBS has canceled Jericho for the second time.
A small wonder, really. Despite Internet campaigns and fan fervor, Jericho has lost an average of 4 million viewers between the first season (ratings that warranted cancelation, according to CBS) and the second.
It deserved to be canceled. The second season wildly veered off into the inanely stupid. Worse, it ignored its core constituency: Conservatives and libertarians who loved the show. It showed armed Americans fighting for their land in a positive light.
So what did CBS do? They rejiggered the show: The apocalypse was, of
course, orchestrated by an evil corporation… and Dick Cheney. Why
would any network, reacting to the zeal of the fans who saved a show
from cancellation, so wildly misinterpret the politics of their fan
base?
And even if you can't rebuke CBS for that, you can rebuke them for
their lack of creativity. Just as Communism was the hysteria of the 1950s, evil corporations are the hysteria of the double oughts. The only difference is the fact that the threat of Communism to the United States in the 1950s was indisputably real
Low-rated 'Jericho' Axed by CBS [Yahoo TV]
Read More