How Can the Oscars Be Saved?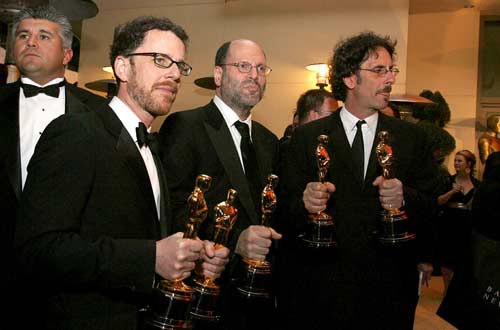 The Oscars are in danger of becoming a non-event. Ratings among viewers in the key 18 to 49-year-old group dropped 25% over 2007. The Academy Awards are being out done in key viewers not only by the Super Bowl but even by American Idol. Overall, Hollywood's self-celebration lost eight million viewers from last year.
The problem is simple. The Oscars are boring.
"This needs more than a nip and a tuck. It needs liposuction," says Shootout co-host Peter Guber. "Without reducing the fat — the boredom — it can't succeed."
Guber diagnoses the causes of the show's boredom disease: it's too long at 3.35 hours, it moves too slowly, and it doesn't capture the zeitgeist in terms of what audiences are watching and talking about.
"It could be shorter. It could even be a dinner," suggests Shootout co-host Peter Bart. The Academy Awards started in 1929, at the Hollywood Roosevelt Hotel. "Everybody was a little looped. It was fun and convivial," he says.
Guber feels the awards need to refocus on being entertaining. He suggests streamlining and shortening the awards, getting a new host, devising better categories such as best new star, bringing the audience more into the awards — perhaps by letting them vote — including more blockbusters and moving it up earlier in the year so it feels less like a regurgitation of other awards that have already been handed out.
"On the one hand, the Academy Awards are professional awards for achievement," agrees Bart, "but let's face it — it's become a little stuffy in its professionalism."
The nominees are a factor in the ratings slump too, Bart says. Art films like In the Name of Blood, are getting the nominations rather than popular favorites because the awards are run by the major studios, which produce both art films and blockbusters. The studios calculate that they will get a box office lift out of an award to a lesser-seen art film, while a hugely popular movie like Pirates of the Caribbean 3 has already topped out at the Box Office and there's nothing more to be gained.
Can the Oscars be saved? Comment below.
Photo: Ethan Coen, Scott Rudin, Joel Coen at the after-party for Governor's Ball After-Party – 80th Annual Academy Awards Oscars Ceremon. Photo by: Emilio Flores/Everett Collection
Read More